Lady Gaga: Who Wants To Smell Like Fame???
Lady Gaga's seductive new perfume is officially released. Can't wait to get some!!!
Last year the singer told "The Kyle and Jackie O Show" in Australia that the scent would smell "like an expensive hooker," and that it would feature fragrance notes of "blood and semen."
"But it doesn't smell like it," she told the show then. "You just get sort of the after feeling of sex from the semen and the blood is sort of primal. And the blood was taken from my own blood sample, so it's like a sense of having me on your skin," she said.
Lady Gaga Fame, billed as "The First Ever Black Eau de Parfum," is a black perfume that turns clear once it is spritzed. The description on the purple and black bottle lists the fragrance's ingredients as "tears of belladonna, crushed heart of tiger orchidea with a black veil of incense, pulverized apricot and the combinative essences of saffron and honey drops."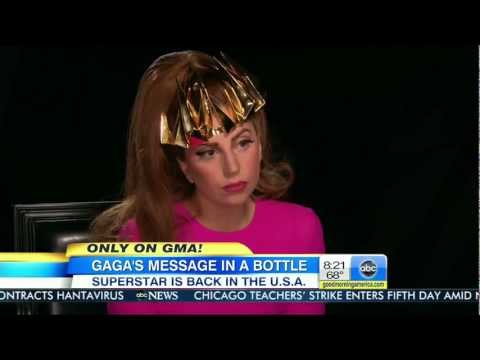 ---
Comments